Why being outside is so important
There is not a single day I wasn't outside as a kid. Animals and plants of all shapes and colors always cast a spell over me. Only with the help of my imagination I created whole new worlds and yet never forgot my own intention to get to the bottom of the secrets of our nature. My favourite day trips included a walk at the North Sea coast to cover my feet in the Wadden Sea with silt and sand, track down shore crabs and collect sea shells that I didn't know before, just to add them to my private collection. To inhale the smell of salt water, seaweed and algae, wrapped up thickly in my comfort jacket to defy every wind and every stiff breeze. Well, as a true "northern light" ( a person who grew in Northern Germany) you can say goodbye to a good-looking hairstyle anyway.
We often went to the nearest enclosure to feed deers with grass and blackberry leaves growing along the wayside. In winter we went sledging in the forest next door or I competed with my brothers who could build the biggest snowman. Since I am the youngest and smallest member of the family, of course my big brothers always won. My Playmobil animal toys from The Wild West and The Range were allowed to graze in our backyard. Race tracks and half-pipes for my Matchbox cars were built from moistened soil. My Barbie dolls drove with their camping van along the flowerbeds towards the pond, in which they took a nice bath.
Every summer we went on camping holiday in Denmark with the caravan, too. For 6 weeks, playing almost non-stop at the beach and in the water, I developed into a notorious ocean lover. Several times I went fishing with my dad in our little nutshell and every time I was happy to finally caught a herring, which we prepared deliciously in the evening and consumed it with relish. The campside owner organised campfires with stick bread baking and a tug of war for the children. Fully fed, we let ourselves and our skin be kissed by the sun the next day repeatedly demonstrating our skills in swimming competitions.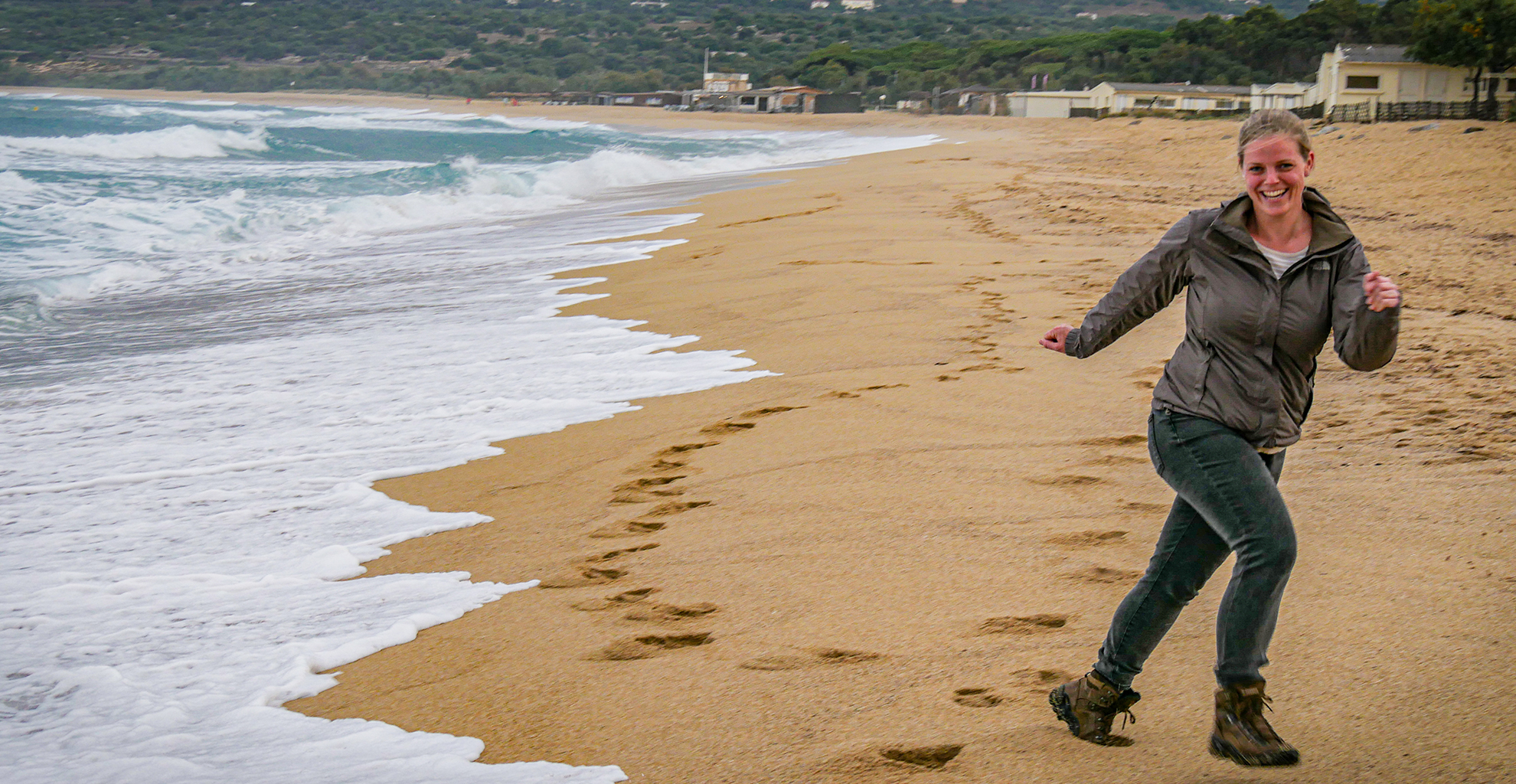 With the arrival of the autumn season, my mother and I nursed injured birds and hedgehogs so that they could get through the winter safe and sound. Yes, I can say that I had a carefree, educational and colorful childhood. No wonder that you are longing for your good old memories to have them back quickly. Especially with boring office or everyday 9 til 5 jobs. It doesn't necessarily have to be the job itself. But as tough workers we all are, we don't have enough time to do what we are meant to be. I guess we simply lose the connection to nature over time and one thing above all - our imagination!
So why not turn your passion into a profession and to put all of your energy into things you love and which makes your life as colorful and adventurous you wish it to be?! Spending more time outside in nature, enjoying the apparently simple things like jumping into the cold water when it's summer, drinking hot tea or cocoa when you are cold, to appreciate the cozy thick jacket that keeps you warm and protects you from wind and rain, same as dry socks and comfy shoes while hiking through stormy weather and to cook and eat delicious food when you feel like you are almost starving - these are the simple things that make me happy and healthy. Sounds cheesy? It is, and I love it! Let's get back to nature together, shall we?!
Welcome to my Outdoor Adventures!